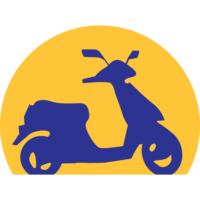 Moto Rent Patmos Services
Moto Rent Patmos Services by Moto Leo, provides:
If you wish, we can deliver your motorbike or quad to your hotel or any place on Patmos, this service is free of charge!
The rental price of your motorbike or quad also includes a helmet for your own safety.
All of our motorbikes, Scooters and quads are third-party insured, meaning that the renter is obligated to pay only for the damage caused by the renter to the motorbike or quad.